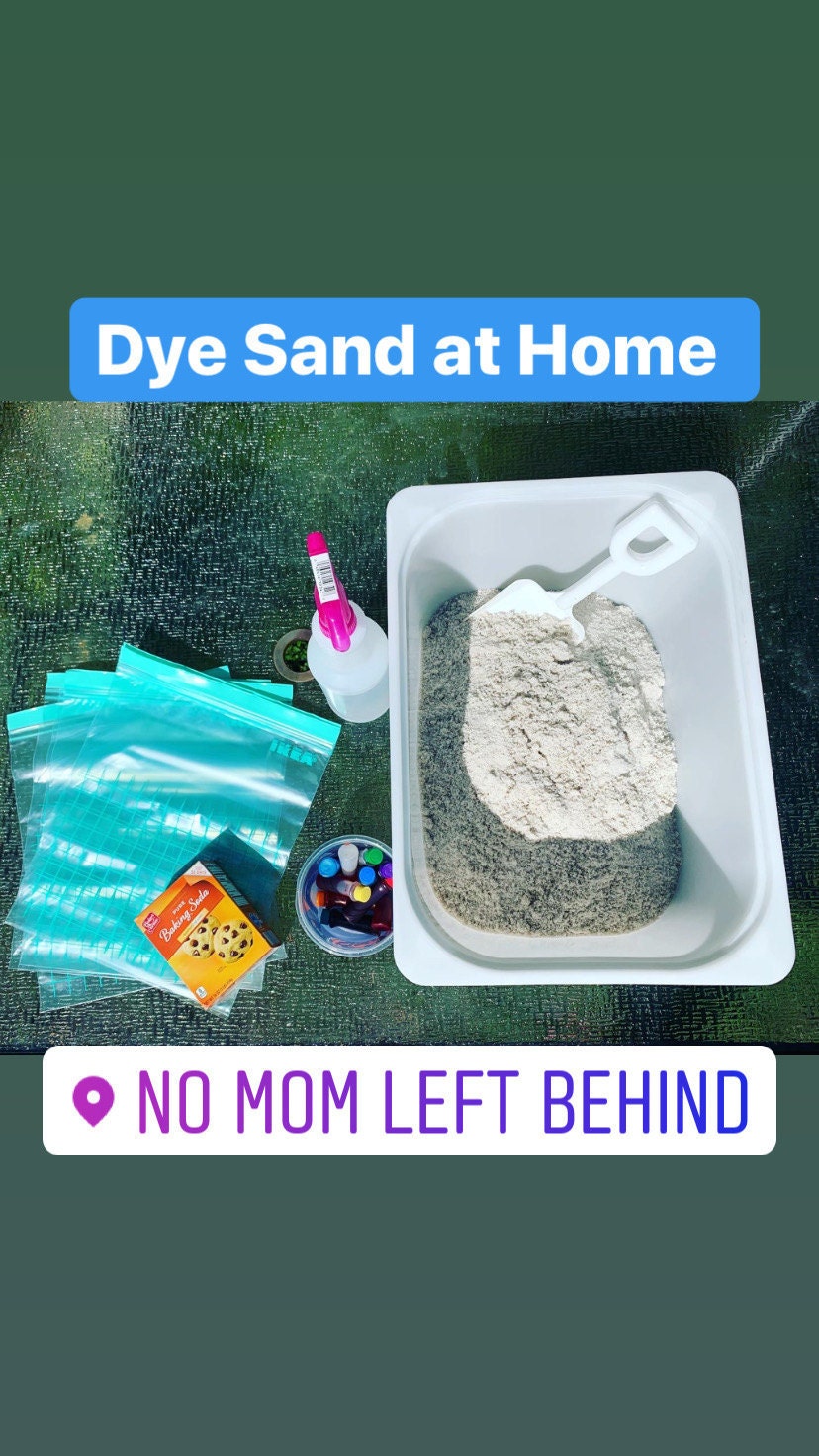 Dye Play Sand at Home 
💦🌈🏖How to dye Play Sand at Home 🏖🌈💦
Materials:
💦Sand - $5 for a 50 pound bag (home depot/Lowe's) or beaches (just make sure clean) 
🌈Safe Food Coloring - $1 dollar store for pack, $3 for Neon gel at Walmart, Target, Amazon! Great investment! We use for ALL dying 🙈Safe for Little non-toxic
💦Gallon Bag - we LOVE ikea ($2-3 for 30 6L/4.5L) but any bag you can seal honestly
🌈Water - we got a spray bottle at dollar store! Can use recycled dish soap container, honestly pour it in! 
💦Baking Soda or Baking Powder - just add a softness and helps spread color, water & sand easier! 
🐛Add ALL ingredients and SHAKE, SHAKE, SHAKE 
🌺Let dry out in the sun! Can put in bin OR flatten bag out with cracked open (so moisture doesn't hold) 
Remember use you imagination! Have fun & make an interacting activity! Littles LOVE helping! 
We will share some Sensory play activities with Sand to boards on Pinterest & here later! 
Be Safe & Be Well 💦🌿🌻
https://www.facebook.com/hastyb/videos/4761244266906/
#nomomleftbehindfl #avamarleytoddler #avamarleyisthree #littlebirdboutiquefl #littlebirdsensoryadventures #nmlbservicesllc #hastycasillasdoulaservices