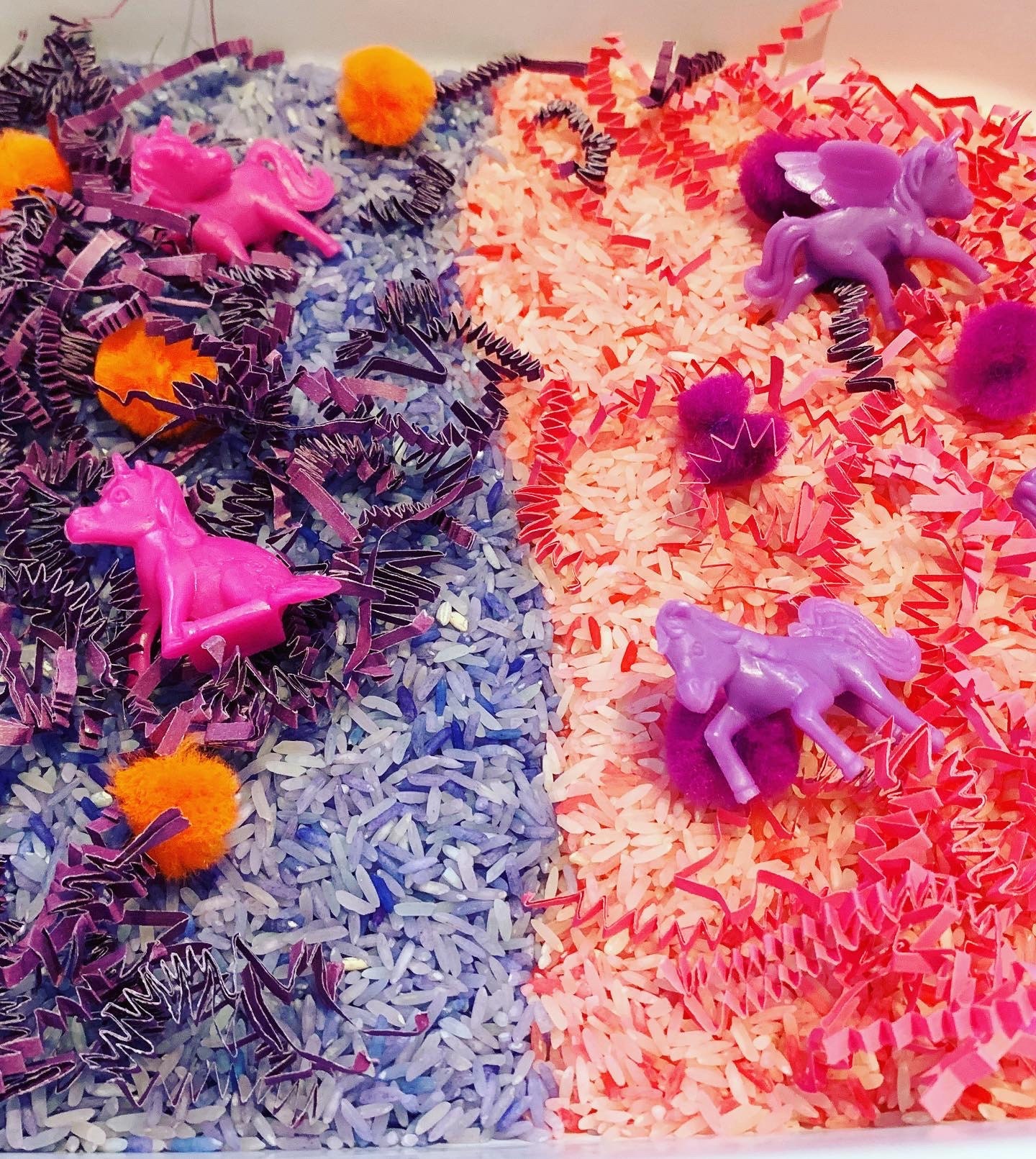 THE SIMPLICITY OF PLAY  
We often, very too often, OVER THINK. We do this more often in the city limits. The mind always racing and going after long non-stop days. Though unfortunately  not in the fun jumping from one adventure to the next, like today. We find ourselves truly embracing are surroundings. For us it has been quite an adventure. I feel so lucky to be a mom, when we are learning and growing TOGETHER. It's about dancing in the wind and singing with the grasshoppers. I am a midwest girl. So for us, this is home. Brings my roots, nursing through and dusting off some tricks in my bag. My goal from one mama to any parent, teacher, friend, virtual being, and or animals is to have fun. No challenge, no perfection, no worries...just fun adventures that your imagination led you into.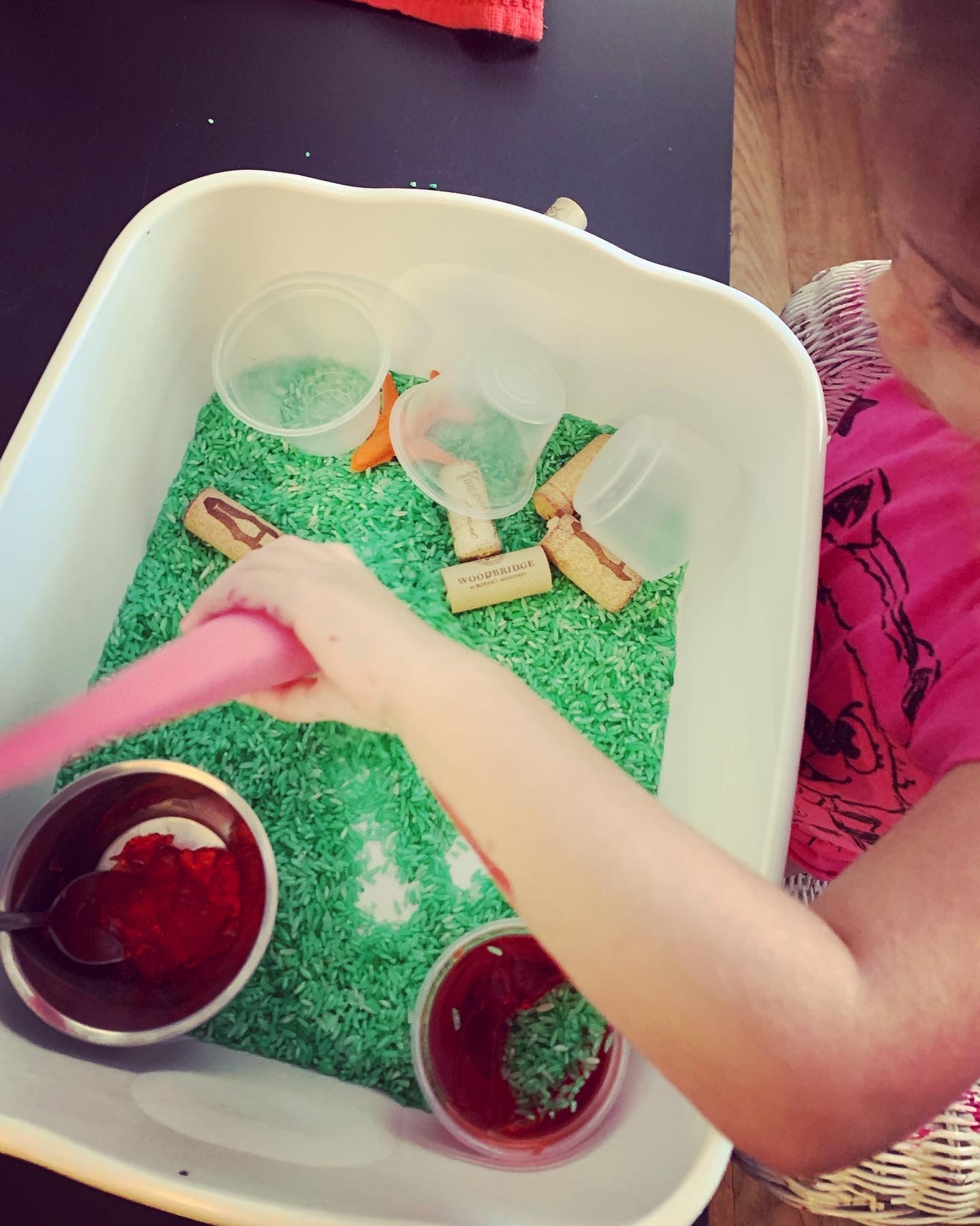 Sensory Table - Ikea - Sensory Bins - AWESOME  Montessori Education and Sensory Play is a combination of play, imagination and education. It was created in 1914. Which makes sense, not too many toys, televisions or places to go. You can do from one, two, three levels into it. Like when learning are alphabet or numbers, it's a process. It's repetitive, but different each time sang, said or repeated. Same concept with Rice, Pasta and Sand in Sensory Play. It has simplicity that can be created into non stop play in so many different categories. At the same time, learning combined with the training of the brain in motor skills, coordinations, utilizing all senses. It truly is a BLAST. Having many opportunities to work with multiple space and places inhabited with children, we really have had the opportunity to truly explore in habitats of little crawlers, toddlers and little people. Children truly are like sponges. But what they don't tell you in how detailed they are into that soaking. Montessori today, after being revamped in 1973 by a foster mama, who's son had autism. He was sensitive to texture. Today, mama's are voicing how amazing it truly is and creating a pretty great  Environment.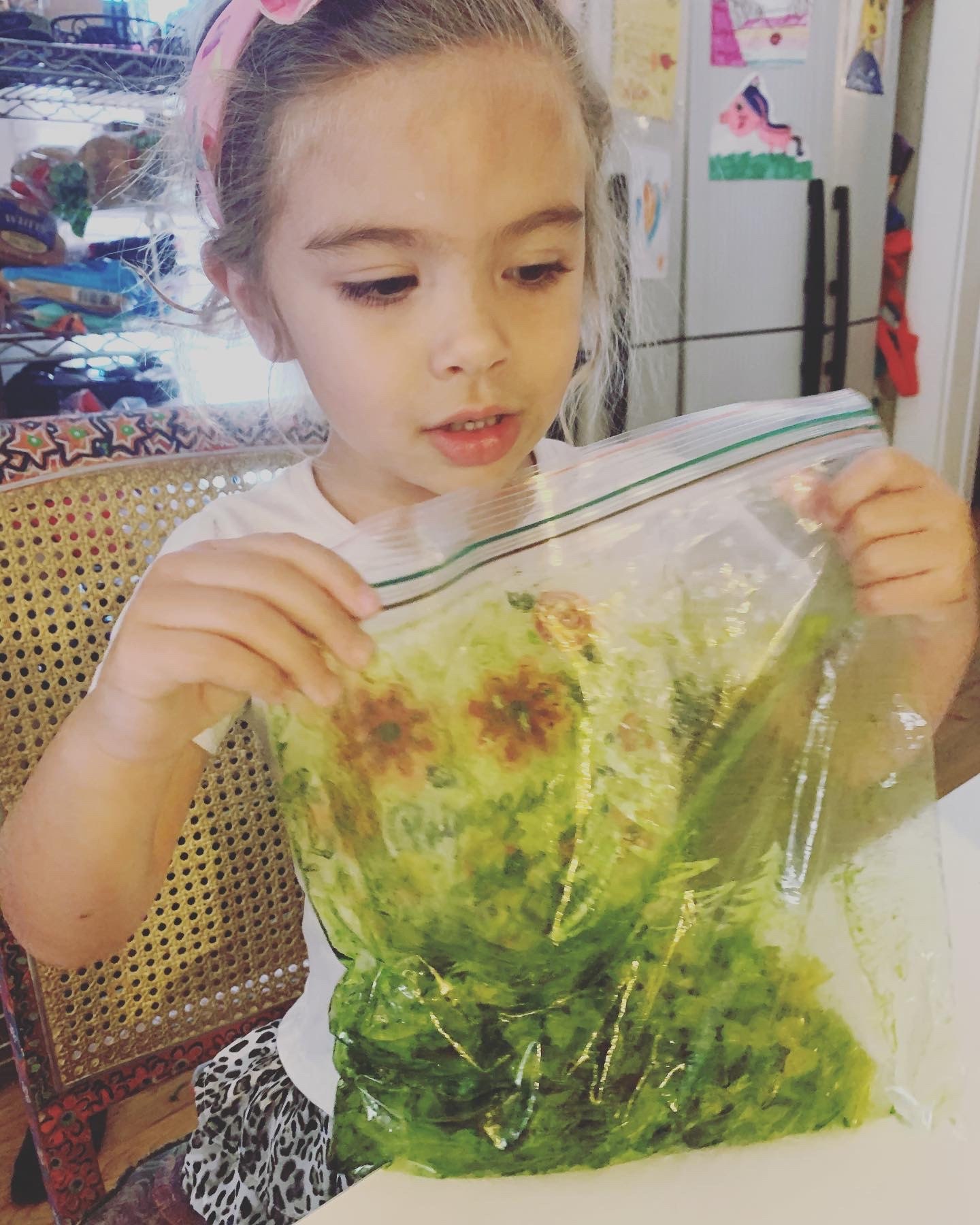 We have been learning and working on the educational factors the last year (Especially Ava Bug). It could not be a better time to hide away...and create this masterpiece. Our new baby in the No Mom Left Behind mission. Our goal is to provide education, fun, affordable, easy and most importantly growth together. We will offer classes incorporating not just the tools but instructions on how to repeat in multiple ways at home. We will be collaborating with many community partners. So excited about are play dough partner. She is amazing, and literally is sewing masks for nurses. We offer couponing advice, deals you can't miss, and offering are imagination or what I like to call, "Sensory in a bag" to you for a great price while donating back to No Mom Left Behind for free classes.  We will be offering personal Pinterest boards for pacific needs for your children and created based off their favorites. We will be sharing other inspiration on our boards (being slowly categorized in to ages and interest) and an on an active Facebook Page with many inspiration and activities, virtual events and so much more. So let's go have adventure. Will be posting quite a bit coming into April. Happy Spring and Quarantine.